IJCAI-ECAI-18, Stockholm, Sweden, July 13-19, 2018
Welcome to IJCAI-ECAI 2018, the 27th International Joint Conference on Artificial Intelligence and the 23rd European Conference on Artificial Intelligence, the premier international gathering of researchers in AI!IJCAI-ECAI-18 is part of the Federated AI Meeting (FAIM) that takes place at
Stockholmsmässan
in Stockholm July 9-19. The other conferences include
AAMAS
,
ICML
,
ICCBR
and
SoCS
. The
World Computer Chess Championships
will also take place in parallel. Please see the
preliminary joint schedule
for more information.
IJCAI-ECAI 2018 allows all submitted papers to be submitted to another conference from April 12 onwards. This will not be considered a double submission by IJCAI-ECAI 2018. However we require that if you paper is accepted to IJCAI-ECAI 2018, it should be withdrawn immediately from the other conference.

The IJCAI-ECAI-18 registration is now open. Early registration ends May 31, 2018 (UTC-12).
Platinum Sponsors
Gold Sponsors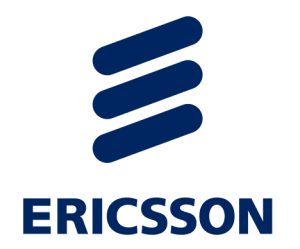 Silver Sponsors
Bronze Sponsors
Official Poster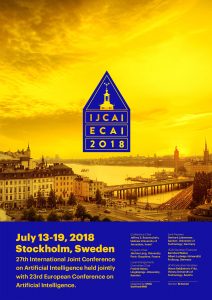 Please download the poster and post it at your organization.